2019 was a good year for Canadian athletics. The 2020 international and domestic calendar will provide opportunities for Canadian athletes to continue to build on the achievements that many of them reached this year.
As always, a new year brings new story lines and new goals from Canadian athletes. Of course, many of these will centre around the Olympics (which I will get into), but also include an International Championship being hosted in Canada, changes to a Canadian IAAF gold label race, and new names to look out for.
Some story lines I expect to be impactful but did not make it into the list below include New Balance moving away from Canada and dropping the majority, if not all, of their athletes; the continued development of the Pacific Distance Carnival, and; how Canadian athletics will deal with the growing issue of harassment in the coach/athlete relationship.
Here are the top 10 story lines to watch:
1. Olympic, Olympics, Olympics
If you didn't know, Tokyo is hosting the 2020 Olympics and this is a big year for Canada's athletes, across all sports.
Canada has a lot of medal hopefuls on the track and in the field, including 800M man Brandon McBride, shot putter Brittany Crew, race walker Evan Dunfee, Gabriela Debues-Stafford, and many more.
There a bunch of story lines entering these games for team Canada such as who will be on the team and how many medals Canada will win (some of which are covered below). Some areas of interest, that I have not included below, are the race walk and the marathon moving 500K from Tokyo to Sapporo (a topic Evan Dunfee has written a lot about), who will fill out the men's marathon squad, and can Canada continue to build its medal country from Doha (as I wrote about last month).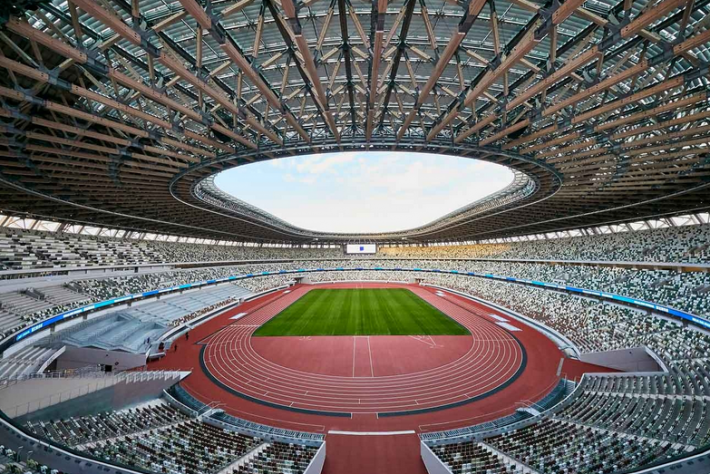 I think Canada will top our medal count from Rio 2016 and win medals across the field, sprints and middle/long distances.
2. Canadian Women's Marathon Team
One of the big stories that many Canadian fans will be watching entering the games is the composition of the women's marathon team. We know that Dayna Pidhoresky has guaranteed herself a spot after her dominant victory at the Canadian Marathon Championships.
Currently, the only other athletes who have achieved the standard are Lyndsay Tessier and Rachel Cliff. Cliff achieved the standard when she broke the Canadian record in March and Tessier achieved the standard with a top-10 finish at the World Championships in Doha.
For Athletics Canada, complications will arise if other women start to achieve the standard. Emily Setlack, for example, fell just shy at Scotiabank Toronto Waterfront Marathon of achieving the time standard and Krista Duchene missed the standard by only two places at the Ottawa Marathon. Other athletes we need to watch out for are former Olympians Lanni Marchant and Malandi Elmore as well as Leslie Sexton, Kinsey Middleton, Melanie Myrand, and Sasha Gollish.
I have a hunch that Elmore will be on the Olympic team. She had a monster 2019 and is set up well for another fast marathon in 2020.
For the men, only Trevor Hofbauer has the standard so there are two other spots open on the Canadian team.
3. Gabriela Debues-Stafford
She topped my list of best moments in 2019 and she is also one of my storylines to watch in 2020.
Gabriela Debues-Stafford had a monster 2019 including breaking not one, not two, but SEVEN Canadian records. At the World Championships in Doha, Debues-Stafford probably had the best race of her life, running way inside her personal best and still finishing 6th in a remarkable race.
Come Tokyo 2020 however, I think we can expect Debues-Stafford t be ready to make the next jump and climb onto the podium in either the 1,500, the 5,000, or both.
In 2019, Debues-Stafford proved she can run and compete with the best in the world. In 2020, I think she will show us that she is the best in the world.
4. Pan American Cross Country Cup
In February 2020, Canada is hosting the little known Pan American Cross Country Cup in Victoria, BC. The race will be hosted on the Jack Nicklaus designed Bear Mountain Golf Courses which offer plenty of opportunity for elevation change. You can find out more about the course, here.
Recently, Athletics Canada announced the Canadian contignets for the events which include Olympians Genevieve Lalonde and Natasha Wodak as well as other standouts from the Canadian Cross Country Championship: Victoria Coates, Connor Black, John Gay, and Sadie Sigfstead (U20).

You can learn more about the event here. Here's to hoping that it is televised. And hey, Athletics Canada, if you need a play-by-play commentator, call me.
5. Andre DeGrasse
In 2018, Andre DeGrasse seemed to have disappeared. After his heroics at Rio 2016, DeGrasse battled through injuries and a year of middling performances, which saw Aaron Brown claim multiple Canadian titles over the superstar. Even in 2019, Brown nipped DeGrasse on the line for the Canadian title. On the world stage however, DeGrasse came out flying. Both he and Brown sailed into the finals of the 100M where DeGrasse won the Bronze and set a personal best of 9.90. This result put DeGrasse back into the world arena.
It was in the 200M however, where DeGrasse came into his own. Although he was unable to beat heavy favourite Noah Lyles, DeGrasse effortlessly sailed through the early rounds of competition and won Silver in the final.
Although DeGrasse may not have the best start, the most elegant style, or the highest top end speed, he is a championship runner and seems to always come good on the World's biggest stages.
DeGrasse has to be considered a serious contender for the 100M and the 200M in Tokyo.
6. Melissa Bishop
Another athlete on the comeback trail, Melissa Bishop returned to racing after giving birth to her daughter in 2018. Bishop had a solid 2019 season but perhaps not the one she envisioned.
Bishop, and understandably so, was unable to achieve the World Standard and book her ticket to Doha. Still, she wasn't that far off. In Doha, her presence was missed by many Canadians, in what has become a more open event with the politics surrounding Caster Semenya.
Although Bishop has taken a coaching position with the Windsor Lancers and their track program, I suspect Bishop will be all in for Tokyo 2020. Her continuing return to the top of the sport will be a story line worth following.
7. Marco Arop
Moving from the women's 800M to the men's 800M, Marco Arop is turning pro.
Arop had an astounding 2019, including getting all the way to the World Championship final where he mixed it up with the favourites and eventually ended up in 7th.
Arop recently posted a video on Twitter (below) where he announced that he was turning pro.
Arop's continued development will be a story line to watch in 2020, especially how he fairs in his first Olympic Games and if he will challenge Brandon McBride for the Canadian crown.
8. New format for the Canadian 10K Road Championships
The Tamarack Ottawa Race Weekend will be undergoing some changes in 2020 for amateur and professional runners alike. For fun-runners or elite-wannabes like myself, they will be adding new challenges and a marathon-relay.
For the elites, the method of the Canadian Championships is sticking around. Race organizers have dropped the costly Gold Label for the 10K portion of the race, which means greater opportunities for Canadian elite athletes. Previously, East African runners would gobble up the top three to five spots, depriving the Canadians of much of the prize money, but this year, organizers are focused on a domestic based field.
9. Field Athletes
Sorry to Canada's field athletes, but I cannot pretend to be an expert in your sports.
Having said this, Canada's field athletes had a HUGE 2019. Mike Mason performed in the high jump, Brittany Crew set a Canadian record in the shot put, Alysha Newman had a monster season, and Derek Drouin is on the comeback trail.
In 2020, Drouin will look to defend his Olympic Gold and our other outstanding athletes will all have a shot at the podium.
Don't sleep on multiple medals coming from Canada's field athletes.
10. The Return of Lanni Marchant
It has been anticipated for some time, Under Armour has been producing videos, and social media is a buzz, all waiting for Lanni Marchant to return to the marathon.
With Tokyo 2020 approaching, I expect Marchant will make a return to racing sometime before the end of May with the objective of grabbing a spot on the Olympic team.
Marchant doubled up for Canada in the 2016 Olympics running both the 10,000M and the marathon. Marchant who run 2:28 for the marathon and is the former Canadian record holder, remains the second quickest Canadian of all time.
I think it is more of a question where, not when, Marchant makes her debut. She does have a few options but to run a full marathon either Boston, Rotterdam or Ottawa seem like realistic possibilities with Rotterdam being the favourite.
For Lanni to qualify for the Olympics she would need to finish Top 5 at a Gold Label Race, break 2:29:30, or finish Top 10 at a World Marathon Major (i.e. Boston).
---
Thank you for reading! To join the discussion comment below with your most anticipated moment. Alternatively, you can tweet me @AndersenRuns.