Update: Rachel Cliff has withdrawn from the race.
Some pundits would say that Rachel Cliff has had a difficult 2020 season. Even though Cliff has only toed the line one time, where she ran a pretty good race, both of her Canadian records were broken, in a single day, in the same event. First, Natasha Wodak beat her half marathon mark to become the first Canadian under 1:10 for the distance (this has recently been broken again), then only an hour and fourteen minutes later, Malindi Elmore broke Cliff's Canadian record over the marathon. Now, it is Cliff's turn to go faster and to make waves in the Tokyo Marathon.
The streets will be much more quiet than usual at this rendition of Tokyo. Due to the coronavirus, the mass participation race has been cancelled for this year's event, a decision that hopefully bears no foreshadowing on the Olympics. Even still, the excitement has not completely disappeared from the 2020 edition. These elite fields are stacked. For the men, 12 men have run under the 2:06 barrier including 2:02 man Berhanu Legese. For the women, Ruti Aga leads the way in a field that includes five women who have run sub-2:20.
The Contenders
The list of athletes to watch at this year's race include past Champion Dickson Chumba. Chumba is a two-time Tokyo Marathon Champion and a nineteen time marathoner. Chumba's resume is impressive. Sporting a personal best of 2:04, Chumba has also won Chicago, won the Roma Marathon, won the Eindhoven Marathon, finished second in Chicago, finished second in Toronto, has finished third in Chicago, and has finished third in Tokyo three times. Impressive.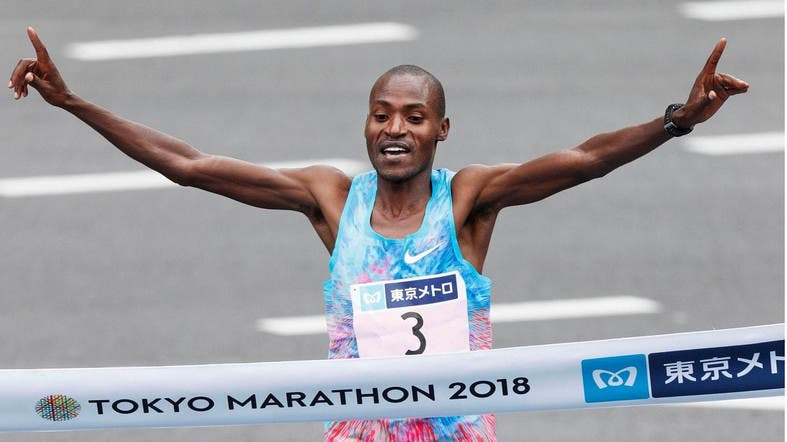 Currently ranked 2nd in the world over 42.2K, Berhanu Legese could be considered the class of the field. Sporting a personal best of 2:02, yes 2:02, Legese is also the defending Champion in Tokyo. 2019 was truly Legese's breakout year. Previously, he had only run two marathons with the best one a 6th place finish in Dubai. His half marathon personal best is a quick 59:20.
Getaneh Molla is the second fastest athlete in the field with a personal best of 2:03 from Dubai last year. Molla only raced five times in 2019, but each race was a different distance and his range spanned from his 2:03 performance to a 7:46 3,000M race at Stanford. Although the Dubai win is his only marathon performance, Molla does have experience on the world stage including a 5th place finish at the World Half Marathon Championships in 2018. His personal best for the half is 60:26.
Sisay Lemma ran two marathons in 2019. His first performance was a 30th place in Boston running 2:22, followed up by a 2:03 performance in Berlin. That is quite a jump. Prior to the 2019 season however, Lemma was more consistent. Some career highlights include a wins at the 2018 Ljubljana Marathon, the 2013 Warszawa Marathon, the 2014 Vienna City Marathon, the 2014 Frankfurt Marathon, and his 3rd place at Berlin in 2019.
Bedan Karoki is a big name and is one of the best half marathoners in the world. Like many athletes. the transition between the distances was rocky at first, but it seems that Karoki has settled into the distance. Sporting a half marathon personal bets of 58:42, Karoki made his marathon debut in 2017 finishing 3rd in London. After finishing 4th in Fukuoka Karoki has a tougher 2018 marathon season, but in 2019 bounced back with a second place in Tokyo and a 4th place at Chicago. His personal best over 42.2K is 2:05.
Suguru Osako is the Japanese record holder for the marathon and a former Nike Oregon Project athlete, although he was not coached directly by Salazar. Osako is also the holder of two other records, the 3000M and the 5,000M. In terms of his marathon history, Osako made his debut at the 2017 Boston Marathon where he finished 3rd. He has followed up this performance with a 3rd place in Fukuoka in 2017, 3rd in Chicago in 2018 (NR), and 3rd in the Japanese Marathon Championships (similar to their Olympic Trials). His NR for the marathon is 2:05.
Yuta Shitara has already raced twice in 2019, but is perhaps best known for his front running approach at the Japanese Marathon Championships last fall where Shitara went out hard in the heat, held on until about 32K and then slowly got absorbed by a pack. It is clear Shitara is is a gutsy runner. He also has a pretty impressive marathon resume. In 2017, Shitara finished 6th in Berlin. Shitara followed this up by a 2nd in Tokyo in 2018, 4th at Fukuoka in 2018, and a win at the Gold Coast Marathon in 2019 beating Zane Robertson. Shitara's personal best is 2:06.
For the women, Tigist Girma will be a name that is familiar to Canadian fans. Girma, who has only ever registered marathons according to World Athletics, is won the Ottawa marathon last year. Girma is a 2:19 marathon runner and has won the Beirut Marathon, the Guangzhou Marathon, and finished second in Amsterdam last year. Girma's consistency in terms of placing is very consistent in every marathon she has run, she has never been outside the top 5.
Ruti Aga is considered by some as the class of this field and with her personal best of 2:18 may just be the winner. Aga did not finish her marathon debut, but has impressed since. In her first year running marathons, Aga finished 3rd in Berlin in 2016. Although Aga struggled in the spring of 2017, Aga ran well in Berlin again finishing second. In 2018, Aga really made an impact on global marathoning with a 2nd place finish in Tokyo and then setting her personal best in Berlin with another 2nd place. In 2019, Aga won the Tokyo Marathon and after being forced to withdraw from the World Championships, finished 3rd in New York.
Birhane Dibaba is the other 2:18 marathon runner on this Tokyo Marathon start list. Dibaba has a deep history in the marathon, having run the race every year since 2012. Recently, Dibaba finished 2nd in the Tokyo Marathon and 10th in the 2017 World Championships. In 2018, Dibaba won the Tokyo Marathon and in 2019, set her personal best in Valencia with a third place finish. Dibaba also set her half marathon personal best in 2019 with a time of 1:05 in Copenhagen.
Better known as Valary Jemeli, Valary Aiyabei is the third ranked marathoner in the world heading into 2020. Canadian fans may remember Jemeli from her second place finish at the Ottawa 10K last year. Although she ran four 10K races in 2019, the marathon is truly where her talent is. Over the marathon distance, Jemeli has lowered her personal best from 2:39 (set in 2013) to a modest 2:19. I was in 2017 where Jemeli really hit her marathon stride with a win at the Praha Marathon and a 3rd place in Berlin. To follow this up, Jemeli finished 2nd in the 2018 Nagoya Women's Marathon, won the 2018 Beijing Marathon, finished 3rd in the 2019 Nagoya Women's Marathon, won the 2019 Eldoret Marathon and won the 2019 Frankfurt Marathon in a course record time.
Cemtai Salpeter first caught my eye in last year's World Championships with an aggressive and gutsy performance despite the fact that she was unable to finish. The Israeli athlete is a 2:19 marathoner which is the country's national record. Similar to Jemeli, Salpeter also had an astronomical breakthrough in the marathon which lead from a drop from a 2:40 marathon in 2017 (granted this was the very hot World Championships) down to a 2:24 in 2018 and a 2:19 in 2019. This breakthrough performance was her Prague Marathon victory in 2019 which put her on the map for the marathon.
Three Storylines to Watch
With every race there are always those story lines to follow beyond the race itself. Here are my three storylines to watch:
Rachel Cliff 
For Rachel Cliff, it's unlikely that a sub 2:20 clocking is in the cards, but with the Olympics on the horizon, it is important to put in a solid performance. Cliff has run well at both her marathon starts. She first raced the distance in Berlin where, flying under the radar, Cliff gave the Canadian record a scare with a 2:28 performance. In her only other marathon start, Cliff ran the Nagoya Women's Marathon. Here, Cliff broke the Canadian record by a wide margin, clocking a time of 2:26.
This run is important for Cliff. At the time of her 2:26, Cliff was considered a lock for the Olympic team. Her time seemed out of reach for many Canadian women. However, when Cliff opted not to run in Canadian Marathon Trials in October, Dayna Pidhoresky laid down a smashing performance and picked up an automatic spot for the Canadian Marathon Team. Pidhoresky was closely preceded by Lyndsay Tessier's top-10 performance at Doha which also gave her the Olympic standard and then followed by Malindi Elmore's 2:24 Canadian record in Houston. All of this to say, Cliff is likely Athletics Canada's third selection for the Olympic team which may be too close for comfort and a good performance in Tokyo will certainly help her case. In Canada performing is especially relevant as Athletics Canada seems intent on athletes showing fitness to gain a selection to the Olympics.
In terms of training for the upcoming race, Rachel Cliff was down in Flagstaff for a chunk of her training working with the Mile2Marathon Elite and British Columbia Endurance Project. Based on her previous record in the marathon, I expect Cliff will improve her time and on the fast Tokyo course with a lot of talented women to run with, Cliff could give Malindi Elmore's Canadian record a scare. A top 10 performance in the race is certainly in the cards for Cliff as well.
Cliff has personal bests of 2:26 over the marathon; 1:10 over the half; and 31:54 for 10K.
Ethiopia Olympic Team
With the Olympics in Japan on the horizon, no doubt a lot of athletes have flocked to Tokyo to prove they can run on Japanese roads. In particular the start lists for this rendition of the Tokyo Marathon feature lots of Ethiopian depth which make you wonder whether the athletes, agents or the federation have made it clear that experience here is vital.
Unlike Kenya, Ethiopia has not tilted their hand as to who or when they will make their selections for their Olympic team. Like Kenya, usually the selections are not based on merit and leave stars off the team. Either way, athletes such as Aga, Dibaba, Chumba and Legese will certainly be looking to impress selectors. Fast times as well of a proven record of wining cannot hurt your selection, can it?
Japanese Olympic Team
Unlike the Ethiopian team, the Japanese team selection process is pretty straight and narrow. Essentially, in September of last year the Japanese Championships occurred where two of the three spots for the teams were decided. From my understanding, the third spot is also tentatively reserved for the third place finisher, unless the Japanese Marathon Record is broken between now and the end of May. With Osako, the current national record holder, sitting on the bubble spot, it will be vital for him to ensure he is the first placed Japanese runner in this race if it goes out fast and puts his record in jeopardy. As for who could break the record, Yuta Shitara is probably the only athlete who can really give it a run. Shitara's personal best is within a minute of the Japanese record.
On the women's side, I am not sure if there is any chance the national record goes down. The current record sits at 2:19 set in 2005.
---
---
Thanks for reading! Want to see more content, follow me on Twitter @AndersenRuns
You can also read my recent article previewing the U.S. Olympic Marathon Trials.